The Central Perk Coffee Company
Central Perk has long been seen as the gathering place for locals to get a great cup of coffee and share moments with friends. With the help of famed chef Tom Colicchio, Central Perk has now come to life with a new collection of artisanal coffees roasted to order. Lovingly crafted from premium arabica beans, Central Perk coffee delivers a rich, full taste with every cup. Could it BE any more flavorful? We don't think so.

So, give yourself a coffee break and grab a spot on the couch. You're among friends.
Shop Now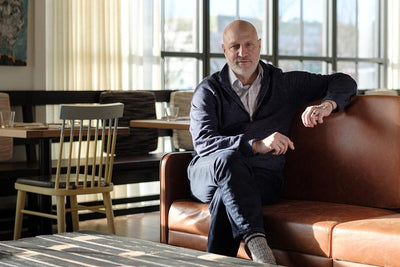 About Tom Colicchio
Longtime New York resident Tom Colicchio is a world renowned chef and the head judge on Bravo's Top Chef. Now he's combining his passion for great food and drink with his love of Friends. Tom's search for new and distinctive flavors helped support the creation of Central Perk, an original selection of artisanal coffees.
ENJOYED best with